Connecting People to Jesus
---
Our mission is to connect people to Jesus – just as they are – so they might live in their full identity, their full purpose, and their full hope.
As disciples at Hosanna, we've identified some core values that keep us from tripping up as we move together in this mission.
'I want to get dusty.'
There's an ancient Jewish blessing that goes something like this: "May you be covered in the dust of your rabbi." This is our hope – not just that we would follow Jesus – but that we would follow Him so closely that we are covered in the dust of His footsteps. And He is much more than a rabbi. He is our Savior. He is our God. And the dustier we are, the easier it is to embody the rest of our core values.
'I want to believe the best and forgive the worst'
When we give someone the benefit of the doubt, we're really the ones who benefit. We see the potential good in people, even people who annoy us. Our relationships become stronger. It takes a lot less energy and produces a lot less stress to assume that other people's motives are good, or at least benign, until definitively proved otherwise.
And if another person does something wrong or wrongs us? We remember the prayer Jesus has taught us: "Forgive us our trespasses as we forgive those who trespass against us."
'I am glad to be with you'
1 Thessalonians 2:19 "After all, what gives us hope and joy, and what will be our proud reward and crown as we stand before our Lord Jesus when he returns? It is you!"
Just as Jesus was and is, we want to be glad to be with each other at all times, not just the good times.
I want to see the one who needs care and to be the one who cares'
In the times we are in now, many are speaking and too few are listening. Many are looking to their own interests and don't see the needs of others. To love our neighbor, we must see our neighbor and respond when they need care. Because we have "seen the One who sees me" (Genesis 16:13) and have received His care, our eyes are opened to others. See the one, be the one. (Luke 10:25-37)
'I want to give my all to make all of us better.'
Try playing Silent Night in the key of C without using the note, G. Just leave the space empty. It's incomplete. It doesn't sound right. It's not the same song. All the notes are needed for melody and harmony. Your note is needed for the ministry at Hosanna. Or if you're not a music person, try to imagine a car engine running when a spark plug is missing or not functioning well. Or a sports team missing a player – you get the idea. But we also want to get the truth – we are the body of Christ together. All of us are needed and blessed to be a blessing. (1 Corinthians 12:12-27)
Shannon Hecksel
Director of Ministry Operations
Pam Schultze
Office and Music Assistant
Brent Bergeman
Facility Director
Nadia Wogen
Facility Assistant
Wayne Stuemke
Facility Assistant
Melisa Rothenberger
Office and Event Coordinator
Bill Redman
Facility Assistant
Erin Kenward
Facility Assistant
Patty Flemming
Kitchen Coordinator
Advancement and Communication
---
Jess Jones
Communications Director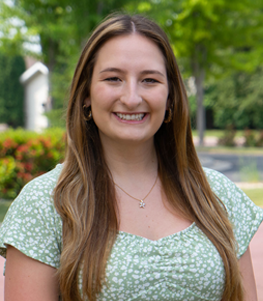 Shoshana Bruner
Broadcast and Visual Media Creator
Kaley Hernandez
Communications Assistant
Lynn Javens
Disciple Life Director
Heather Dimmel
Family Life Director
Marcie Flygare
Life Groups Director
Peggy Pahl
Journeys Director
Brandon Bergemann
Family Life Lead, College
Hal Bohrer
Family Life Lead, 9th-12th Grade
Danielle Burley
Family Life Lead, 1st-4th Grade
Ashley hanley
Family Life Lead, PreK-Kindergarten
Jon Zellar
Family Life Lead, 5th - 8th Grade
Dani Fisher
Journeys Ministry Assistant
Shelley Leenhouts
Celebrate Recovery Lead
Nate Sieveking
Journeys Lead
Our Beliefs
The Foundations of our faith
For 2,000 years the followers of Jesus have summed up their faith in three short paragraphs known as the Apostles' Creed:
I believe in God, the Father Almighty, Creator of heaven and earth.
I believe in Jesus Christ, His only Son, our Lord. He was conceived by the Holy Spirit and born of the virgin Mary. He suffered under Pontius Pilate, was crucified, died and was buried. He descended into hell. On the third day He rose from the dead. He ascended into heaven, and is seated on the right hand of the Father. He will come again to judge the living and the dead.
I believe in the Holy Spirit, the holy Christian Church, the communion of saints, the forgiveness of sins, and the resurrection of the body, and the life everlasting. Amen.